CPORT allows our customers to track the status of their orders 24/7
CPORT which is short for "Customer Portal" is the place where our clients that have been assigned a password protected login, can view of their live jobs, despatch, purchase order, & artwork statuses. They can even place fulfilment from stock and those jobs you didn't have delivery details when the order was raised.
This service is available 24/7 so if you need to check the status of the work you've placed with us or raise a fulfilment order at any time, the phase "fill your boots" springs to mind.
Keep up-to-date in real time
It's user specific so once you have logged in you will see one or more of the following tabs that when chosen will display the related information required in "real time".

In addition to those jobs we are working on for you can also interrogate the work at your company level within the links on the left hand pane.
These links provide access to a variety of useful information including current stock levels, delivery notes, invoices ……………and much much more.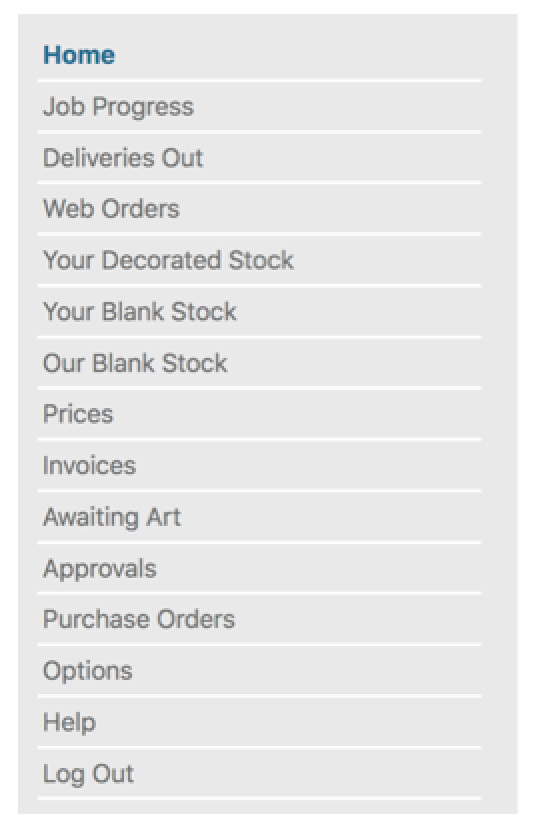 If you wish to access this facility just contact a member of our sales team to set up log in details and click the following link anywhere on our site.

Its very intuitive and user friendly however If you'd enjoy the full benefits of this facility and you're that way inclined a full instruction manual is available on the help link, alternatively you can give one of our friendly sales team a call and they'll talk you through it.
Click here to log in to Cport